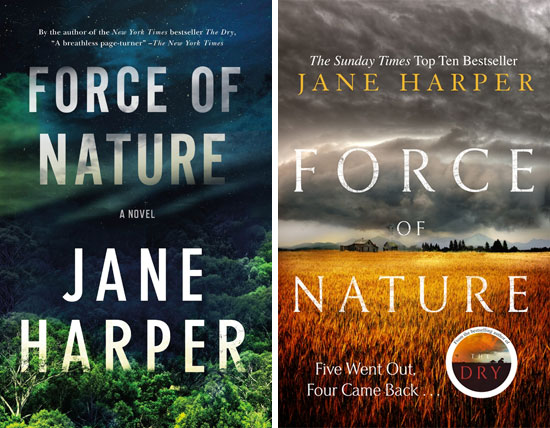 Force of Nature – Jane Harper
Five women co-workers go into the Australian woods for a three-night camping trip organized by Executive Adventures. What could go wrong?
A hell of a lot.
I have been sent on these corporate team building events myself, and they are at their best awkward and at their worst a reminder of why you never see these people outside of the workplace.
However, I've never gone missing or been presumed dead on one of these excursions, like Alice Russell, a senior executive at BaileyTennants. When the rest of her group make it out of the wilds of the Giralang Ranges and back to civilization she is nowhere to be found, and some of the women's explanations of what happened back in the bush don't add up. Which is not surprising to me, as Alice is a right bitch, and if it had been me, I would have pushed her off a cliff on page fifty.
But that wouldn't make a great story, which Jane Harper does in Force of Nature. The novel moves back and forth between the race to find Alice before the elements take her, and a day by day backstory of what actually happened on that ill-fated camping trip. In this way, Harper doles out the suspense in tantalizing rations that leave us hungering for more, much like the women when they run out of food, and start bickering over who ate the last bit of cheese sandwich.
In fact, while reading this novel, I was reminded of a new word I learned this week. Snaccident. This is when, for instance, you only mean to eat one or two cookies and find you have accidently eaten the whole bag. They should have a similar phrase for books where you only mean to read a few chapters before bed, and then find yourself still awake at 2 am with a husband shouting at you to turn off the goddamn light.
The protagonist in this story is Federal Agent Aaron Falk, who is involved in the search for Alice, but who also must come to terms with some of his own lost feelings around his estranged father's death. This combined with the complicated relationships between the five women in the corporate group, who include twin sisters and two former high school friends, gives us lots of character layers to peel off and examine while we try to guess at Alice's ultimate fate.
I read it in three days (the last night I kicked my husband out of bed).
You can get more information on this book and more by Jane Harper at her website. http://janeharper.com.au/