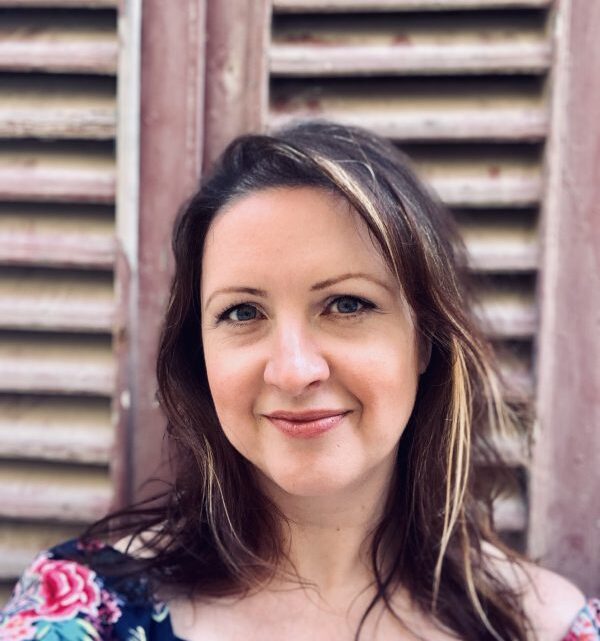 Interview with C.J. Cooke
C.J. Cooke is the award-winning author of The Boy Who Could See Demons (2012),  critically appraised by The New York Times, The Guardian, Booklist, Publisher's Weekly, and The New York Review of Books. She is also the author of  I Know My Name, a No. 1 iBooks bestseller. Her latest novel, The Lighthouse Witches, has been nominated for a 2022 Edgar award by the Mystery Writers of America.
Her work has been translated into 32 languages and is often classed as gothic and/or psychological suspense, but she's not really bothered about genre (Interviewer's note – And neither should you be!)
Q&A
You wrote your first book at age seven. What was it about?
Haha. It was a Care Bears-themed collection of little stories with illustrations. Some dark undertones, too. Quite a feat to put a gothic spin on the Care Bears, no? My best work.
Your latest book, The Lighthouse Witches has been described as "witchcraft meets thriller." Your first novel, The Boy Who Could See Demons, was about, well, a boy who saw demons. Where do you think the Gothic undertones come from in your work?
I'm hesitant to say that the gothic tendency in my work is rooted in childhood trauma, as many a writer of cheery stuff has probably some traumatic stuff lurking in their past. Horror and gothic is where I feel at home.
Do you own a Ouija board?
Ooh, great question – but no, I don't. I have plenty of (fake) skulls, though, and I used to be really good at tarot.
According to your website, you write about "motherhood, climate change, and trauma." That's an interesting trifecta. How might they intersect?
I think they are the primary themes of my daily life. Trying to find a successful way of balancing life with four children and my work – a full-time job and my writing career – has been my main occupation for the last fifteen years. At the same time, I've been very interested in the gender politics that motherhood reveals, specifically the range of questions I get asked about being a working parent that never get asked of my husband. The discourse around women's writing and women's work is something I'm dedicated to contributing to. Similarly, writing is something I've turned to from a very young age as a way of processing trauma. I kept a diary, but looking back, my creative work is more revealing in terms of the things that happened to me, and the things I witnessed as a child, and more broadly I'm intrigued by the work that happens in processing trauma through writing.
Climate change is on my mind, as I'm sure it's on everyone's mind, because I'm outraged at how slowly our governments are responding to what is essentially an urgent global crisis of unprecedented human impact.
Growing up in Belfast, Northern Ireland, at the height of the Troubles, you are probably familiar with Derry Girls. Do you love that TV show as much as me? If so, were you more of an Erin or an Orla growing up?
Oh, I adore Derry Girls. It is so true to the 1990s too. I swear it holds up a mirror to my own school years. My husband loves it, too – he's English, and I think there's an extra layer of hilarity and knowingness offered to those of us who grew up in Northern Ireland.
Your second novel, I Know My Name, a taut psychological thriller, has been optioned for TV. Who do you see playing your main character, Eloise, a woman who washes up on a Greek Island beach with no memory of who she is — leaving her husband, a toddler, and a 12-week-old baby behind? (Interviewer's note: I've been a mother of a toddler and a newborn, and I must say that a Greek Island and amnesia would have been much welcomed at the time)
I love Vanessa Kirby, and her portrait of a bereaved mother in Pieces of Her was astonishingly good. I think she'd make a fantastic Eloise.
You're an academic as well as a fiction writer. In Shakespeare on Film: Much Ado About Cinema you explore film adaptations of the Bard where his work "has been taken to outer space, downtown Mumbai, and feudal Japan," just to name a few. Which of these adaptations was your favourite? (And I'm sort of hoping it was the one in outer space.
There was a quartet of BBC TV productions around 2005 that were brilliant – James McAvoy as Macbeth was probably my favourite.
What book is on your bedside table right now?
I have a stack – Burntcoat by Sarah Hall, Slime: A Natural History by Susanne Wedlich, Entangled Life by Merlin Sheldrake, Pandora by Susan Stokes-Chapman, The Night she Disappeared by Lisa Jewell, and The Fell by Sarah Moss.
To find out more about C.J. Cooke and her books go to https://carolynjesscooke.com/
About The Author
Carole Kennedy is an Edgar nominated thriller and crime writer who publishes under her Irish name, C.S. O'Cinneide (oh-kin-ay-da). Her novels include the Camino thriller, Petra's Ghost, and the Candace Starr crime series.