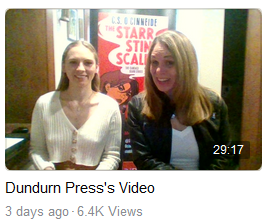 Facebook Live with Author C.S. O'Cinneide & friend
With all in-person author events cancelled for the near (and sometimes rather distant) future, it was so much fun to do this live "broadcast" from the Dundurn Press FB page. Find out about The Starr Sting Scale, barnacle boyfriends and how it feels to have your teenage daughter drop an f-bomb online.
Just click on the link below.
FB Live with author C.S. O'Cinneide