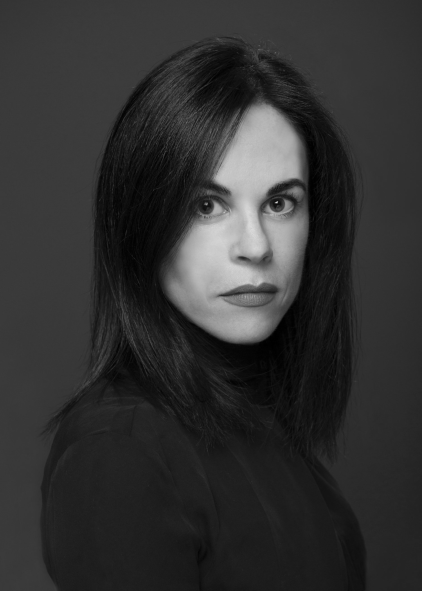 Interview with Nicole Lundrigan
BIO
NICOLE LUNDRIGAN is the author of six critically acclaimed novels, including The Substitute and Glass Boys. Her work has appeared on best of the year selections of The Globe and Mail, Amazon.ca, and Now magazine. Her most recent novel, Hideaway, is currently on the shortlist for a 2020 Arthur Ellis Award. She grew up in Newfoundland, and now lives in Toronto.
Q&A
You are from Upper Gullies, Newfoundland. Is there a Lower Gullies?
Whenever I've been asked where I grew up, I usually say 'Upper Gullies… and there is no Lower Gullies'. I looked it up, though, and it seems there was a Lower Gullies, but the name has changed.
Your latest novel, Hideaway, was inspired by a discussion with your daughter. Can you tell us a bit about that?
My teenaged daughter was reading Stephen King's novel, Misery, and we were chatting about the main character, Annie Wilkes. I can't recall the exact conversation, but I think she was complaining about me, and I said, "Well, can you imagine if she was your mom?" It was a silly thing to say, of course, but for some reason that comment stuck in my head, and it became the spark for Gloria, the mother in Hideaway. Sometimes Gloria's parenting is a little… questionable.
Your writing has been compared to authors like Gillian Flynn and Laura Lippman, both known for their domestic noir.  How do you think you came to write in this sub-genre that often looks at the darker side of families?
After writing a few thousand words of my first novel, Unraveling Arva, I announced to a few family members that I was writing a book. My mother said very plainly, "If you expect me to read it, you'd better put a murder in it." That was really no trouble at all, as I've always been interested in the darker sides of regular people. I began reading true crime from a young age and have always been curious about the psychology behind deviant behaviour within the framework of families and small communities.
You have lived in a French castle, rescued sea turtles, and done archeological digs for old skeletons. Have any of these unique experiences informed your fiction? And if so, how? (Also, can I hang out with you— because you seem really cool.)
I had those experiences years ago, but when I think about updating my bio, it doesn't sound nearly as interesting. "Spends hours alone with a laptop and a troubled dog." I'm guessing all those things have informed my fiction in some way, though I'm not sure I can define it. And yes, we can definitely hang out. Let me know when and where!
Setting plays such a wonderfully enriching role in your books. Where do you think your next novel will be set?
My next novel is well underway, and it takes place in 1958 with two distinct settings. The first is a modest low-rise apartment where a young boy resides with his night-nurse aunt. And the second is a wealthy estate where the boy's mother works as the live-in housekeeper.
If you could go clubbing with any author (alive or dead) who would it be, and what would you two be drinking?
That's a tricky question. Timothy Findley was one of my favourite authors, and I was always front of the line when a new book was released. I'd prefer a dinner over clubbing, and we would drink a good red wine. Probably from France. Only a few sips for me, unfortunately, as I have an annoying arrhythmia that has lately been putting a serious crimp in my fun.
What is your latest writing project, and what excites you about it?
When a writing project is developing, I generally resist talking about it. I can say it's about an 11-year-old boy who is accused of murdering his mother's wealthy employers. I've finished a number of drafts, and after picking through the same material time after time, it actually feels like the least exciting thing in the world.
And finally, since you hail from "The Rock," please tell us a joke — about people from Ontario.
We are a Newfoundland family, but I was actually born in Ottawa as my father was an MP. My parents moved everyone back to Newfoundland when I was two and a half, and then I left when I was seventeen. I've been in Ontario for twice as long as I was in Newfoundland, but my accent is still quite strong (especially if I'm nervous). I'm not sure I qualify as hailing from 'The Rock, and I can only think of a single joke (which I won't share). I'm failing at this question! Growing up, there was a beloved family friend who enjoyed word play, and whenever he visited, I always tried to have a pun at the ready. I can throw out one of those… Did you hear about the man who invented lozenges? He died a few days ago. There was no coffin at his funeral. (That one gets a half-smile.)
To find out more about Nicole Lundrigan and her books go to https://www.nicolelundrigan.com/
About The Author
Carole Kennedy is an Edgar nominated thriller and crime writer who publishes under her Irish name, C.S. O'Cinneide (oh-kin-ay-da). Her novels include the Camino thriller, Petra's Ghost, and the Candace Starr crime series.