May 24, 2015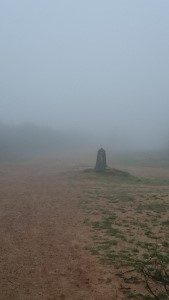 The Flying Dutchman & I went a little bit crazy today in the heavy mist and thought we could make it to Burgos. Ended up making it to the Hotel Las Vegas in Villafria instead. We and our American friend collapsed at the front desk after 8 hours of hiking to & over the rocky Sierra Atapuerca.
Atapuerca is the site of the earliest human remains ever discovered in Europe dating back over 900,000 years ago. I think the skeleton they found was that of a prehistoric pilgrim that couldn't make it to the Hotel Las Vegas.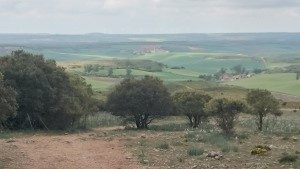 Good news is that I am now only 7 kilometers from the Burgos city centre, giving lots of time to explore the city tomorrow and then get the hell out.