May 31, 2015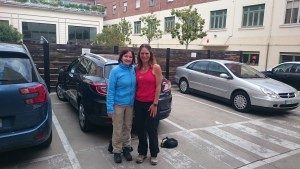 Today I met up with mi amiga, Camino Julie at the Santa Maria de Carbajal Convent in Leon. I have not seen a nun yet but I appreciate their bunk beds in this pilgrim hostel that houses 132 people in four rooms. Both Jules and I scored much sought after bottom bunks having cried advanced middle age and nighttime bladders. This is the first time on the Camino where women have been segregated from men at the albergue which I appreciate for the less ferocious snoring, as much as the improved bathroom etiquette.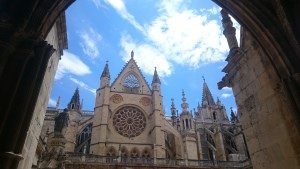 Leon is a beautiful city. We explored the trendy and very busy old quarter surrounding the tranquil convent but were unable to visit the cathedral which was closed. On Sunday. Go figure.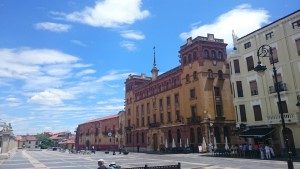 Tonight we will all go out for a fabulous meal. A nice change from the monotonous Pilgrims' Menu we have eaten for the last couple of weeks.
Tomorrow Camino Julie starts her first day on The Way. I can't wait to hear what she thinks of it!