June 2, 2015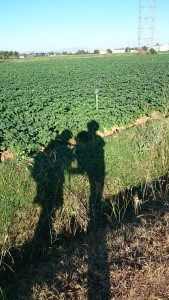 Today was one of the roughest days yet at around 34 km, with many hours in the blazing sun despite setting off in the dark at 5:30 am when only the mentally deranged and pilgrims are awake.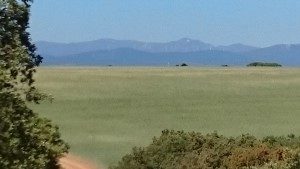 We were rewarded with glorious views of the mountains towards the end of our climb though. I was further rewarded by a pair of sensible sandals bought in Astorga to replace my blister inducing flip flops. Cost three times what I would pay in Canada and worth every penny.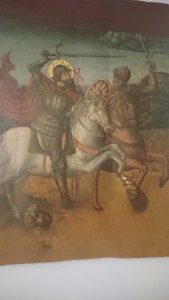 Checked out the Astorga cathedral and museo , hereby known as the "creepy museum" for its frightening depiction of nasty demons with pendulous breasts and scary faces where their genitalia should be. The Gaudi museum was a little less disturbing but still contained the obligatory portrait of St. James decapitating a few moors.
Of course I found Mary Mag in amongst them. Like all women with a past, she is always around somewhere.